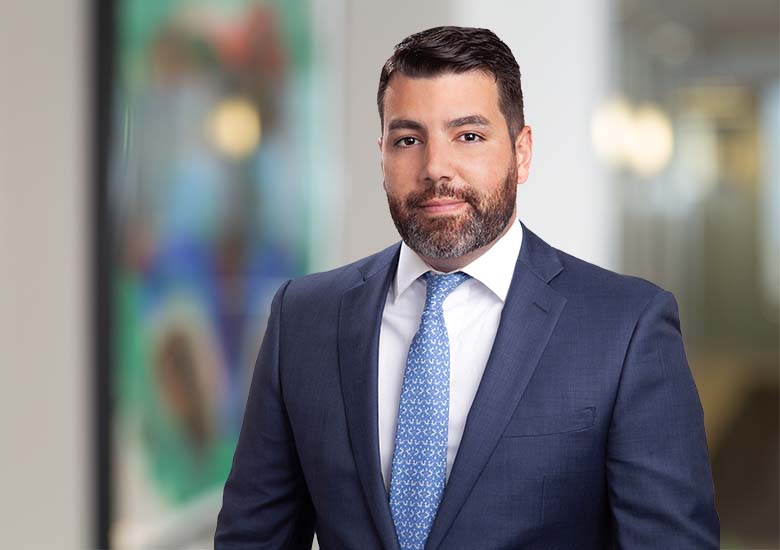 Alex Rivas hadn't planned to go into finance. In fact, as an undergraduate studying aerospace and mechanical engineering at Georgia Tech, his career trajectory had been aimed at designing rocket engines and becoming an astronaut. But after completing his dream internship with a research grant at NASA's Johnson Space Center, he decided to try out a different industry for his final undergraduate internship. It was the summer of 2008, at the dawn of the global financial crisis, when he first waded into the financial industry to support the FX desk at Goldman Sachs.
He enjoyed this experience with the industry so much that after graduating with his engineering degree, he started working at Deloitte as a consultant with clients in financial services. He then moved to BlackRock to be closer to finance and the buy-side. In 2015, he joined Princeton BCF's MFin program to earn a formal education in finance and work towards a career in portfolio management and trading.
Since graduating, Alex has been working at Columbia Threadneedle Investments, where he was hired on by a fellow BCF MFin alumnus. He joined initially as a research analyst in their multi-asset investment team before being promoted after three years to portfolio manager. This year, he was added to his first fund—started in 2002 and currently valued just under $2 billion—as a named portfolio manager.
Lindsay Bracken, BCF's Manager of Career Development, Alumni Relations, and Corporate Affiliates, recently caught up with Rivas to talk about discovering a love for finance later in his undergraduate career and the ways in which BCF has helped to shape his finance career.
If you're a Princeton BCF alumnus who's reached a milestone in your career, we'd love to hear from you. Reach out to Bracken (lbracken@princeton.edu) to stay in touch and tell your story.
Bracken: What drew you to finance as a career path? What made you decide to pursue that initial internship in finance instead of continuing down your dream path of becoming an astronaut?
Rivas: My first introduction to finance was through the insurance industry where my dad worked, which to me was less interesting than aerospace and rockets. After interning at Goldman Sachs, where I worked long hours with the FX sales desk in New York, I became infatuated with the idea of working in the finance industry. It seemed more exciting at the time than NASA, which was great but bittersweet because the future of the US space program was uncertain then. In comparison, finance has 24-hour global markets where news headlines are made and new innovative products are "engineered" and made public frequently.
Bracken: Tell us about why you chose Princeton BCF as the place to pursue an MFin.
Rivas: One of the most attractive features of the MFin program was the intimacy of the class size. The other schools I applied to were also great, but the large class sizes made the program feel more like an undergraduate experience with many students and a long list of classes and electives. I liked the small cohort I was able to learn with at Princeton and the ability to meet with the professors and assistants one-on-one and frequently. I also wanted to obtain a degree that blended engineering with finance, and a master's in finance was more attractive to me than one in financial engineering or an MBA. I wanted to work in the front office of an asset manager, and the Princeton program seemed to provide the best preparation for this.
Bracken: What was the most difficult part of joining the Princeton BCF MFin program without an undergraduate background in finance? How did you overcome those challenges?
Rivas: I found the start of the program (even Math Camp) to be challenging partly because I had only taken 2 economics courses in undergrad and had been out of school for 6 years. Since I wasn't scripting code anymore in my day job, I also had to learn new languages and CS concepts, too. But I had the support of the program, and with time from the professors, a tutor in my first semester (who was a second-year student herself), and the comradery of my classmates, I was able to catch up and start relating class concepts to my past work experiences.
Bracken: What courses, people, or experiences at Princeton BCF were most valuable in preparing you for the next step in your career path?
Rivas: I really enjoyed the classes where I could apply the concepts and approaches to real industry settings. The trading and markets course was great in that I learned how prices and volumes interact with trader behaviors and markets are made. I also enjoyed the class on quantitative asset management with Frank Fabozzi, where he and his multiple esteemed guest lecturers talked about their most recent research. I found these classes and extra-curriculars to help cement my interest more with portfolio management versus trading on the buy-side.
Bracken: What advice do you have for current or future Master in Finance students as they look toward the next step in their career?
Rivas: As with everything in life, try everything you can. If a course interests you, try it either by signing up for it or looking through the notes from a previous class. I was able to form a team to compete at a college mock trading competition in Toronto while in the MFin program because a group of us were interested in trading and competing. Have this same mentality with internships, too, and talk to people who work in the areas you might be interested in. Use this time to take in as much as you can before you decide what's next after graduation.