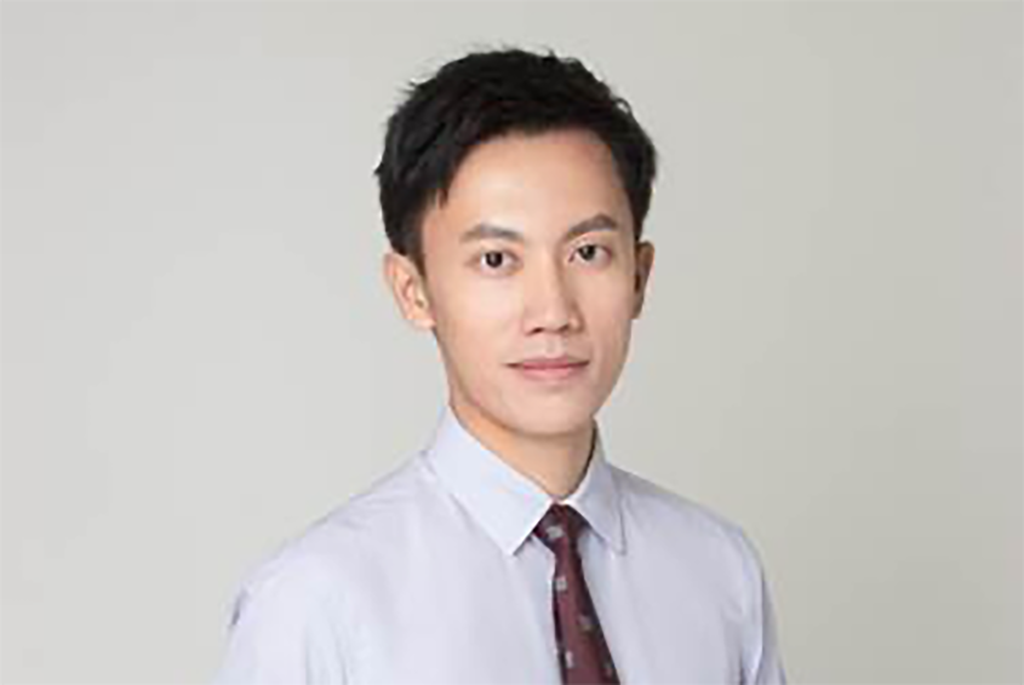 Princeton BCF alumnus Leo Niu started his career in Morgan Stanley's sales & trading program at their New York headquarters, having first completed a summer internship with the company. Later, he transitioned to working as a rates trader at Capula in Greenwich, CT. Currently, Niu is working at Symmetry Investments, running the USD rates portfolio under CIO. Before all of that, though, Niu was a Master in Finance student at BCF.
How did he make it to where he is now since graduating in 2017, and how has Princeton BCF catapulted him into the next stage of his career? Lindsay Bracken, BCF's Manager of Career Development, Alumni Relations, and Corporate Affiliates, talks to Niu about this and more in the following short interview.
If you're a Princeton BCF alumnus who's reached a milestone in your career, we'd love to hear from you. Reach out to Bracken (lbracken@princeton.edu) to stay in touch and tell your story.
Bracken: Did you always know you wanted to go into trading? How did your career path in finance crystallize for you?
Niu: No, it took me a long time to find my way into trading. Initially, I was interested in doing academic research related to financial mathematics — I even published a paper on volatility modeling in the Journal of Fixed Income. When I enrolled at BCF, my original plan had been to pursue a career in quantitative strategy and modeling.
However, the diverse background of my classmates at Princeton and the wide range of topics covered by the curriculum broadened my limited understanding of finance, and I found significant interests in macroeconomics and behavioral finance. When I joined Morgan Stanley's sales and trading program, I shifted my focus from quantitative research to structuring. Eventually, though, the excitement of the market and the trading floor drew my interest to trading. After joining Capula with the help of the BCF alumni network, I finally had the opportunity to explore the buy-side, which led me from modeling volatility surfaces to rates trading.
Bracken: Why did you decide to pursue a Master in Finance? Why choose Princeton BCF?
Niu: When I found my interest in finance as an undergraduate, it was late in my junior year, so I didn't feel prepared for the industry. There were many finance, data science, and programming courses that I hadn't had a chance to take, and I was also interested in studying abroad, so the Master in Finance program at BCF made a lot of sense.
My two years at Princeton turned out to be a unique and valuable experience. Beyond the broad curriculum, small class size, industry-leading professors, and strong alumni base, what I loved about the MFin program the most was being surrounded by incredibly talented people.
Bracken: What was the transition from postgraduate education into the workforce like for you? What challenges were most unexpected?
Niu: The alumni networking events, industry speaker series, and career development programs at BCF were quite helpful for navigating that transition. Still, I encountered a few unexpected lessons during my first few months.
Upon entering the workforce, I had to quickly learn to be proactive and self-driven. Once we hit the trading floor, we are held accountable for every single piece of work we do, so attention to detail is vital. It's essential to go through the entire step-by-step process, take things seriously, develop a good sense of business, and learn as much as you can—no shortcuts or slacking off!
Bracken: What courses or experiences at Princeton BCF have proven especially valuable to you as your career has grown?
Niu: I use tools and models that I learned in my statistics and econometrics classes in my daily work. My economics and finance classes have also helped me to build a foundational understanding of financial markets, and I use concepts like risk premiums and diversification in my daily discussion and thinking processes. Lectures/Talks from industry leaders are pretty helpful to bridge the gap between theory and practice.
Of course, the most valuable experience for me was the help that I received from the BCF alumni network and my classmates on career advice and job opportunities.
Bracken: What advice do you have for current or future BCF students as they look toward their own futures?
Niu: Like markets, there are cycles and trends in our careers. It might be helpful to keep an eye on those things and constantly think about what you like, what you are good at, and what the best time and place is to leverage your resources. That way, when the opportunity presents itself, you'll be in a better position to seize it.