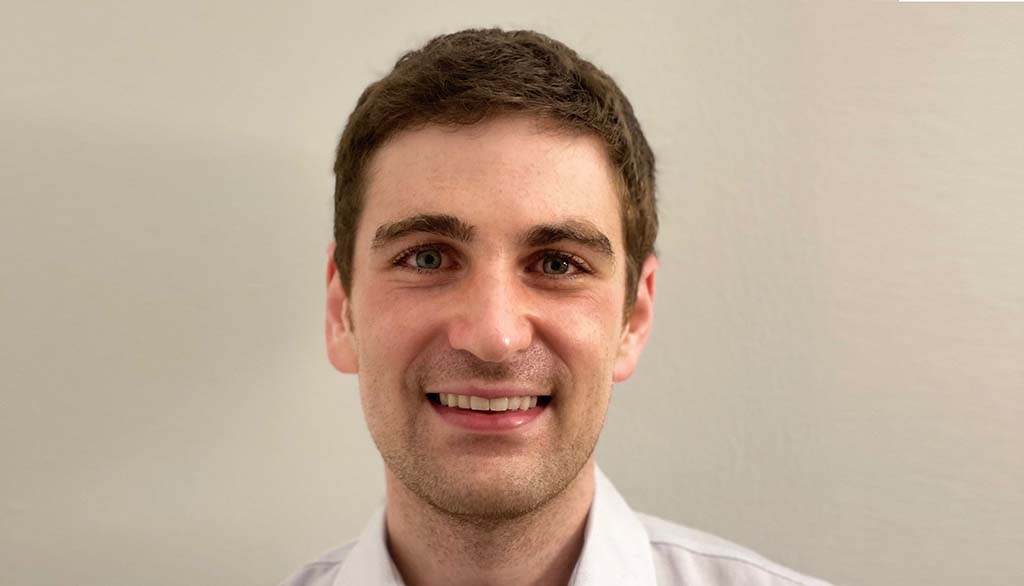 While many of Princeton BCF's alumni graduate with plans to work in financial services or research, the flexibility of a BCF degree empowers others to pursue more unconventional career trajectories. Case in point: Chase Perlen. After graduating with his Master in Finance in 2017, Perlen joined the NFL's Philadelphia Eagles as a quantitative sports analyst, during which time he helped to develop the roster and game strategy that would enable the team to win the Super Bowl LII in 2017. Currently, Perlen works as a strategist at Alphadyne.
In this short interview, Lindsay Bracken, BCF's Manager of Career Development, Alumni Relations, and Corporate Affiliates, talks to Perlen about his career path and the versatility of BCF's MFin program.
If you're a Princeton BCF alumnus who's reached a milestone in your career, we'd love to hear from you. Reach out to Bracken (lbracken@princeton.edu) to stay in touch and tell your story.
Bracken: Why did you choose to start your career in sports analytics as opposed to pursuing a more conventional, finance-oriented career? 
Perlen: Honestly, it was pure serendipity. While searching for opportunities in finance, I noticed a posting for an analytics position with the Eagles on Handshake and, on the spot, decided to apply. Having always been a passionate football fan, the opportunity to join the "moneyball" movement in football was too good to be true, so I couldn't help but pivot out of the more conventional path.
Bracken: How do you feel Princeton BCF prepared you for your role with the Philadelphia Eagles? What courses or experiences have proven especially valuable for your career?
Perlen: The importance of the preparation I received at BCF, both in substance and process, cannot be overstated. Obviously, the program does an exceptional job preparing its students for careers in finance. However, most of the skills taught are broadly applicable to any data analysis problem. Moreover, the flexible elective options allowed me to develop my machine learning skillset, which has proven to be invaluable.
Bracken: Of course, the question on everyone's mind: what was it like winning the Super Bowl LII? 
Perlen: It was unbelievable! In football, people spend their entire careers chasing the sense of accomplishment and self-satisfaction that comes with winning a championship, and yet I got to experience it in just my first year out!
Philadelphia has remained special to me ever since my undergraduate years there. Seeing the city rally around the team through all the ups and downs of the season, culminating in a championship win that was such a moment of pride for everyone, and knowing I played some small part in that collective jubilation was incredible. The Eagles were very generous in flying my family to Minneapolis and allowing them to participate in all the festivities associated with Super Bowl weekend. My family has always been extremely passionate about football, and the entire experience was definitely something none of us will forget.
Bracken: Have you had any experiences with BCF alumni or peers that stand out as especially meaningful since your graduation in 2017?
Perlen: Ever since graduation, I've had a lot of fun hosting people in Philadelphia for football games and visiting classmates in NYC. The Princeton network has also been especially invaluable this year in supporting my transition back into finance. Everyone has been extremely eager to share their experiences and give advice, which really facilitated my job search and helped me to assess and compare job opportunities.
Bracken: What advice do you have for current Master in Finance students as they look toward the next step in their career?
Perlen: I'd recommend thinking broadly about career opportunities and focusing on developing skills accordingly—but not too restrictively. Most importantly, enjoy the program and have fun getting to know your classmates; they are your future advisors, colleagues, and most significantly, friends. Although it's common to expect a directed job choice right out of graduate school to be the logical stepping stone towards a career, it's okay to live your dream. BCF helped make both possible for me.