Alumni News
November 16, 2020
Recent undergrads: Where are they now?
One question we often hear from prospective Economics majors is, "What can I do with an Economics degree after I graduate?" Our answer: Pretty much anything.
Students in Princeton's undergraduate Economics program are taught to tackle problems analytically, and are trained in the data analysis and technical methods needed to do so. While many students put these skills to work by joining firms that specialize in consulting or finance, many others pursue paths in public service, academia, or tech.
To get a better sense of what recent Princeton Economics graduates have done with their degree, we asked several of them to share where they are now—and how they got there.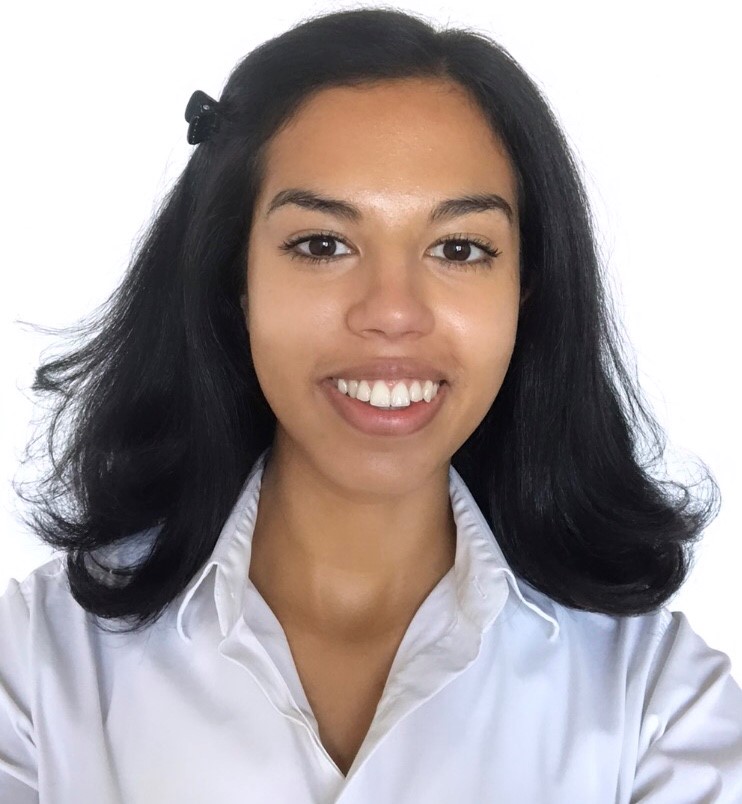 Sara Diressova ('18), Markets Analyst at the New York Federal Reserve
At Princeton, I studied economics and got the Certificate in Finance. My independent work, Fed Challenge and wonderful professors in the department inspired me to join the New York Fed upon graduation as a Markets Analyst. Currently, I trade and analyze Treasuries. I didn't really know about the Fed before taking ECO 101 with Professor Blinder, so the Econ Department is definitely the reason I even learned about my current career path. I joined the Fed Challenge team at the end of freshman year and enjoyed competing on and later co-leading it for the rest of my time at Princeton. My junior paper and thesis were both on the topics of monetary policy and banks, further deepening my interest in the area.

I had a variety of internships during undergrad, from sustainability advocacy to sales and trading at Goldman Sachs. I realized that I wanted to continue doing Fed Challenge after graduation, so I joined the New York Fed. For the first two years I was in the Markets Group Rotational Analyst Program, where I analyzed a variety of risk assets my first year. I joined the repo desk my second year. Now I'm a senior analyst on the Treasury Markets team, where we conduct Treasury purchases and monitor the Treasury market. I'm incredibly grateful for my time in the Economics Department and can't wait to catch up with everyone at the next Reunions.

Alexander Lee ('17), Software Engineer at BlackRock
Upon graduating as an Economics major with certificates in Finance and Applications of Computing, I combined these interests and began my career as a software engineer in the Aladdin Product Group at BlackRock. Aladdin is BlackRock's enterprise software platform that helps BlackRock and other large asset managers invest trillions of dollars. Both as an engineer and in my current role as a product manager, I have helped build applications in areas across the investment lifecycle, from trading to investment research to ETF management. My training in the Princeton Economics department well prepared me for this role, introducing me to the mechanics of different financial assets as well as macroeconomic concepts relevant to broader market conditions and the role BlackRock plays in the global economy.

In addition to my role at BlackRock, I co-founded a direct-to-consumer streetwear brand called ArtistsUntold, which partners with Black and other underrepresented minority artists to help them promote and monetize their art. This experience, too, has provided basic, real-world context for many of the firm-level microeconomic principles that I learned during my time at Princeton. Finally, I have remained close to the department since graduation, attending several Griswold Center events and frequently spending time with my good friends on faculty like Gene and Jean Grossman.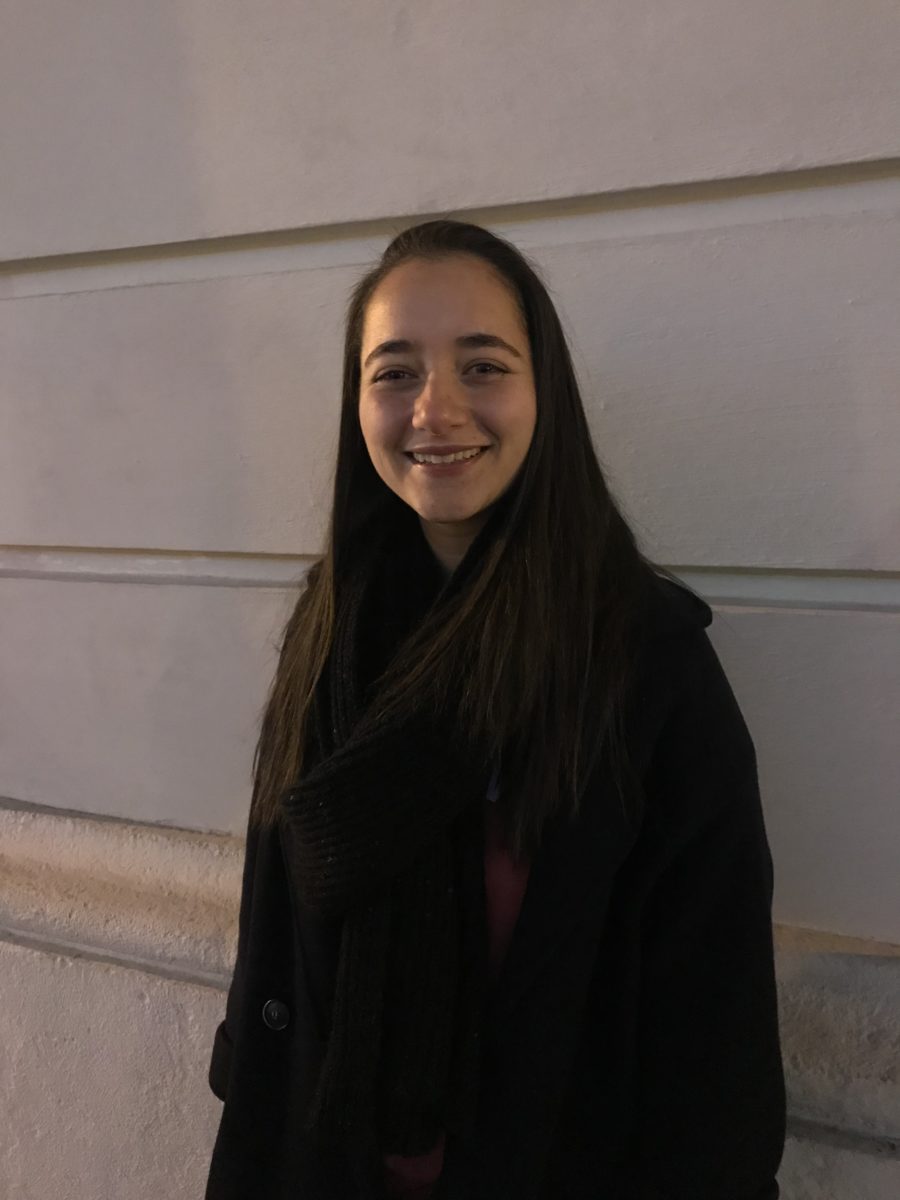 Michelle Montas, Investments Analyst, David and Lucile Packard Foundation
Since graduation, I have been working as an Investments Analyst at the David and Lucile Packard Foundation. If you had asked me a year ago what I would be doing after Princeton, I had no idea this was in the cards for me. Having grown up in a family where economics was a distant and largely unknown part of the world, I had little understanding of the financial ecosystem. But as the Great Financial Crisis unfolded, I witnessed how interconnected our systems really are, and more importantly, how colossal economic impact could be. For me, economics is a gateway to better understand the world, to connect theory with real world applications.

My favorite thing about endowment management is the immense capacity to learn. Having been privileged to learn so widely and deeply at Princeton, I knew I wanted to carry that forward into my career. As I undertake our internship recruiting for this upcoming summer, a lot of candidates have been asking what my typical day is like. And my response always feels half-baked because endowments are so diverse in their content. I find myself leap frogging from venture capital to real estate and from India to Belgium all in a day's work, making it nearly impossible to give an all-encompassing answer.

The chaos of 2020 has reminded us all how fragile our systems really are and how important community minded work is. Finance is not a field that comes to mind within philanthropy, but I consider myself incredibly lucky to have found the nook of foundation investing. Last spring, I took Economics of Inequality with Professor Kuziemko. Her course went far beyond laying out the ramifications of financial disparities and sought to uncover their root causes through statistical analysis. At the Packard Foundation, our investments fund grants towards climate justice, reproductive rights, education, and the pursuit of science. As I think about our work, I find myself going back to Professor Kuziemko's class. Her course highlighted the importance of never making assumptions, but rather using the tools at our disposal to measure which strategies are effective. As we live through these extraordinarily difficult circumstances, ensuring that our endowment achieves maximum impact is more needed than ever, and I carry what I learned in her class as I navigate through these times.


Davy Perlman ('16), Student at Harvard Law School
After graduating, I worked at the Federal Reserve Bank of New York for two years in the Research Group, where I worked on financial intermediation research projects that looked at how effective the stress tests were in conveying new information about the health of the banks' balance sheets, that studied the incentives that capital and liquidity requirements create, and that looked into the relationship between access to healthcare and credit outcomes. After leaving the Fed, I moved to Mexico City as a Fulbright scholar. At the Fed, I studied the Fed's role in creating regulations the incentives that they created, and I was interested learning more about the strength of institutions affected a country's economic growth.

While in Mexico City, I collaborated with a human rights defense organization, where I focused on chronicling a decades-long fight for cultural and economic rights. While stable institutions that create consistent incentives for businesses are important for investment decisions and good for economic growth, these institutions that are unable to properly respect and guarantee civil rights and participation, and that undermine economic and cultural rights of already vulnerable populations lose credibility with the public when they consistently side with the moneyed or the powerful.

I am currently in my first year at Harvard Law School, where I hope to learn more about how institutions can gain or maintain legitimacy. While the institutional issues above are based on my experience in Mexico, they exist and perpetuate themselves in the US in more subtle ways. Princeton Econ didn't send me on a direct path to anywhere, but it provided me with the tools to think critically about arguments and question underlying assumptions.


Gabriel Swagel ('20), Predoctoral Fellow at MIT's Department of Economics
I am a Pre-Doctoral Fellow at the MIT Department of Economics, working as a research assistant for Professor Amy Finkelstein. I work closely with Professor Finkelstein and her coauthors on exciting and important research on the economics of health and healthcare. My job in the research process is to collect, clean, and analyze data; and then present the results to the rest of the research team. Not only do I get the first look at some of the findings, but I also get to learn how these top economists interpret results, look for policy implications, and push research forward.

Every day, I am using skills and knowledge that I learned from economics classes and independent work at Princeton. When cleaning and analyzing data, I am using programming skills and statistics that I learned in ECO 312 and ECO 313. The experience of writing my Junior Paper and Senior Thesis, with insightful advising from Professor Leah Boustan and Professor Owen Zidar, prepared me to write up and explain statistical results and their underlying economic intuition. And the incredible opportunities throughout my time at Princeton to engage with policy experts, business leaders, and economists at conferences run by the Griswold Center for Economic Policy and Julis-Rabinowitz Center for Public Policy and Finance demonstrated the impact that economics and economic policy have on people's lives.