Student News
June 04, 2021
What's Next for the 2021 Senior Thesis Prize Winners
The Economics Department at Princeton is proud to congratulate six seniors who, despite the year's unprecedented challenges, produced exceptionally rigorous and impressive Senior Theses on a broad range of topics. The winners of this year's Senior Thesis Prizes were announced on May 24 as part of the 2021 Class Day ceremony.
Watch the full 2021 Class Day video here.
"For the last several years, it's been one of the most rewarding parts of my job to advise a sequence of energetic and brave Senior Thesis students," said Nobel Laureate and Professor Chris Sims at this year's ceremony. 
"For the last several years, it's been one of the most rewarding parts of my job to advise a sequence of energetic and brave Senior Thesis students," said Nobel Laureate and Professor Chris Sims at this year's ceremony. 
As part of their undergraduate coursework at Princeton, all Economics majors work with faculty advisors to produce an original Senior Thesis research project—either theoretical or empirical—in any field within macroeconomics, microeconomics, or econometrics. Copies of every senior thesis dating back to 1927 are catalogued by the university to inform research for years to come.
After graduation, some of this year's Senior Prize winners will pursue graduate work (including here at Princeton as part of our incoming Ph.D. class!), while others will begin exciting professional opportunities across the country.
Congratulations to this year's prize winners. The entire department is impressed with your perseverance and dedication to the pursuit of knowledge, and we wish you the best of luck in the next chapter of your lives.


2021 Senior Thesis Prize Winners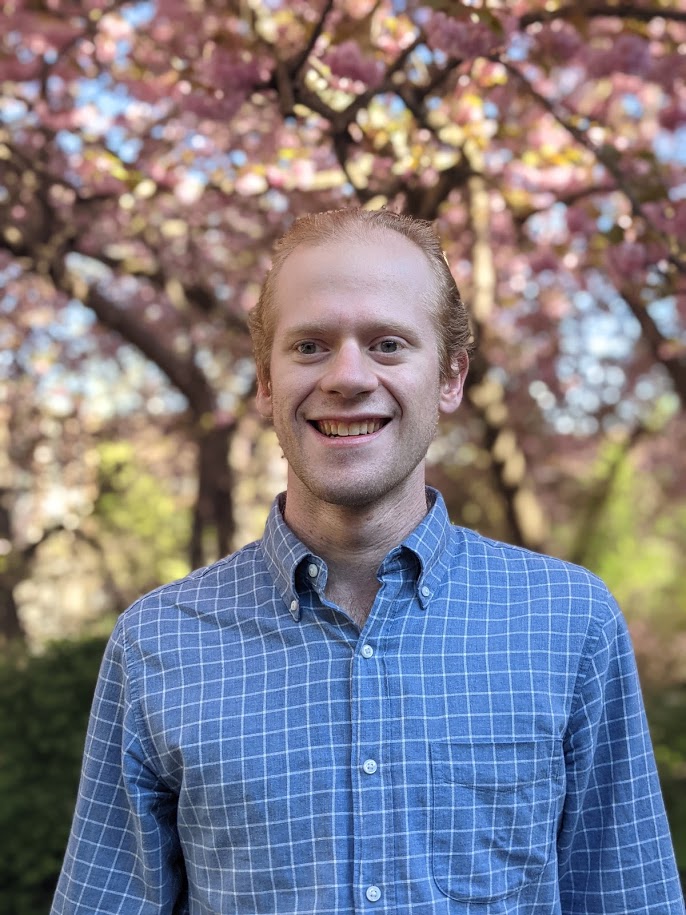 Aaron Balleisen
Winner of the Wolf Balleisen Memorial Prize for "The Impact of Switching (Opportunity) Cost Dynamics on Firms' Optimal Retention Policies."
Advisor: Kate Ho
What's next: Aaron will join Cornerstone Research as an analyst.

Using the TV provider industry as a motivating example, Aaron's thesis models the behavior of consumers with dynamic switching costs to explain incumbent firms' practices of offering high base prices to all consumers (despite growing competition from entrants), and ex post retention discounts to those that cancel their subscriptions.
---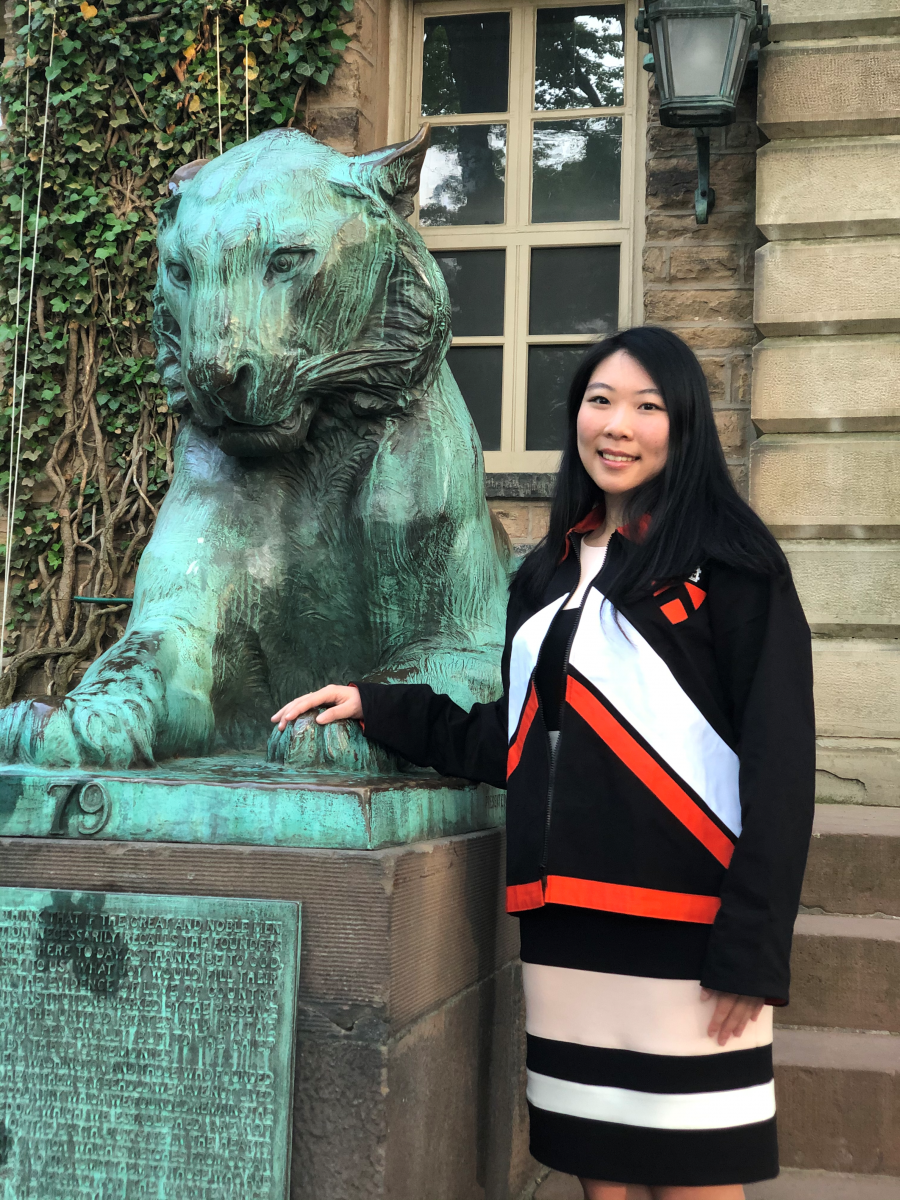 Stephanie Hu
Winner of the Daniel L. Rubinfeld '67 Prize in Empirical Economics for "The Impact of Walmart Entry on Local Market Wide Characteristics: Evidence from U.S. Zip Codes."
Advisor: Esteban Rossi-Hansberg
What's next: Stephanie will continue her education at Princeton by pursuing a Ph.D. in economics.

Stephanie's thesis implemented a novel counterfactual control group selection procedure to fulfill an event study design and differences-in-differences estimator measuring the impact of Walmart entry on local market wide employment and total number of establishments. It found that Walmart entry resulted in economically significant net increases in employment and number of establishments for at least seven years after the year of entry, showing that Walmart's presence increases competition among establishments in its same sub-industry category, and creates agglomeration economies for the entire local market.
---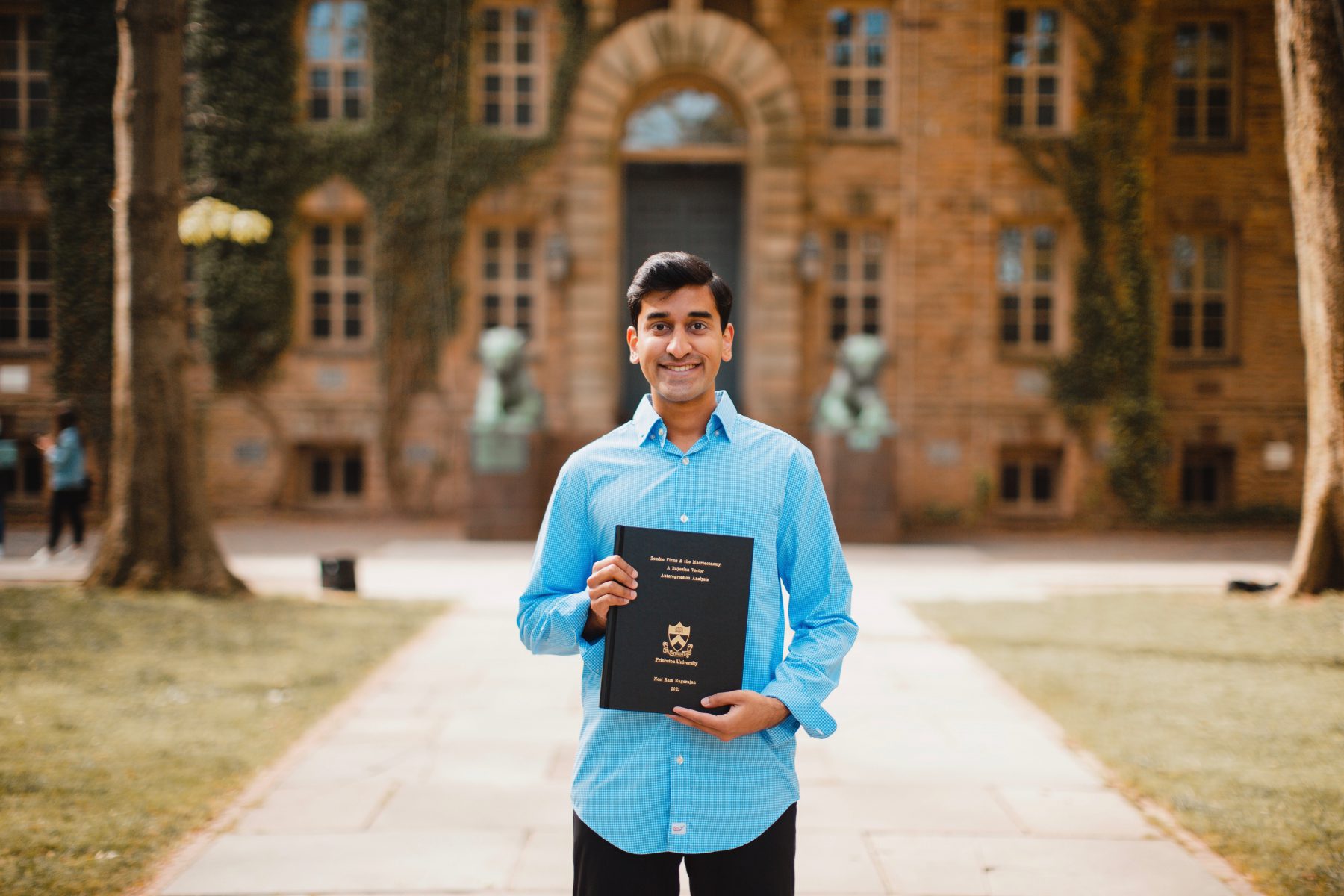 Neel Nagarajan
Winner of the Burton G. Malkiel '64 Senior Thesis Prize in Finance for "Zombie Firms and the Macroeconomy: A Bayesian Vector Autoregression Analysis."
Advisor: Christopher Sims
What's next: Neel will join J.P. Morgan in New York as an investment banking analyst.

Neel's thesis uses a Bayesian Vector Autoregression to explore the causes and consequences of zombie firms for the United States from 1980-2020. Despite the mechanism proposed by the literature in which weakly capitalized banks and monetary policy keep zombie firms afloat, consequently impairing aggregate productivity, investment, and prices, he shows zombie firms are neither a byproduct of bank health nor are they uniquely destructive to the macroeconomy.
---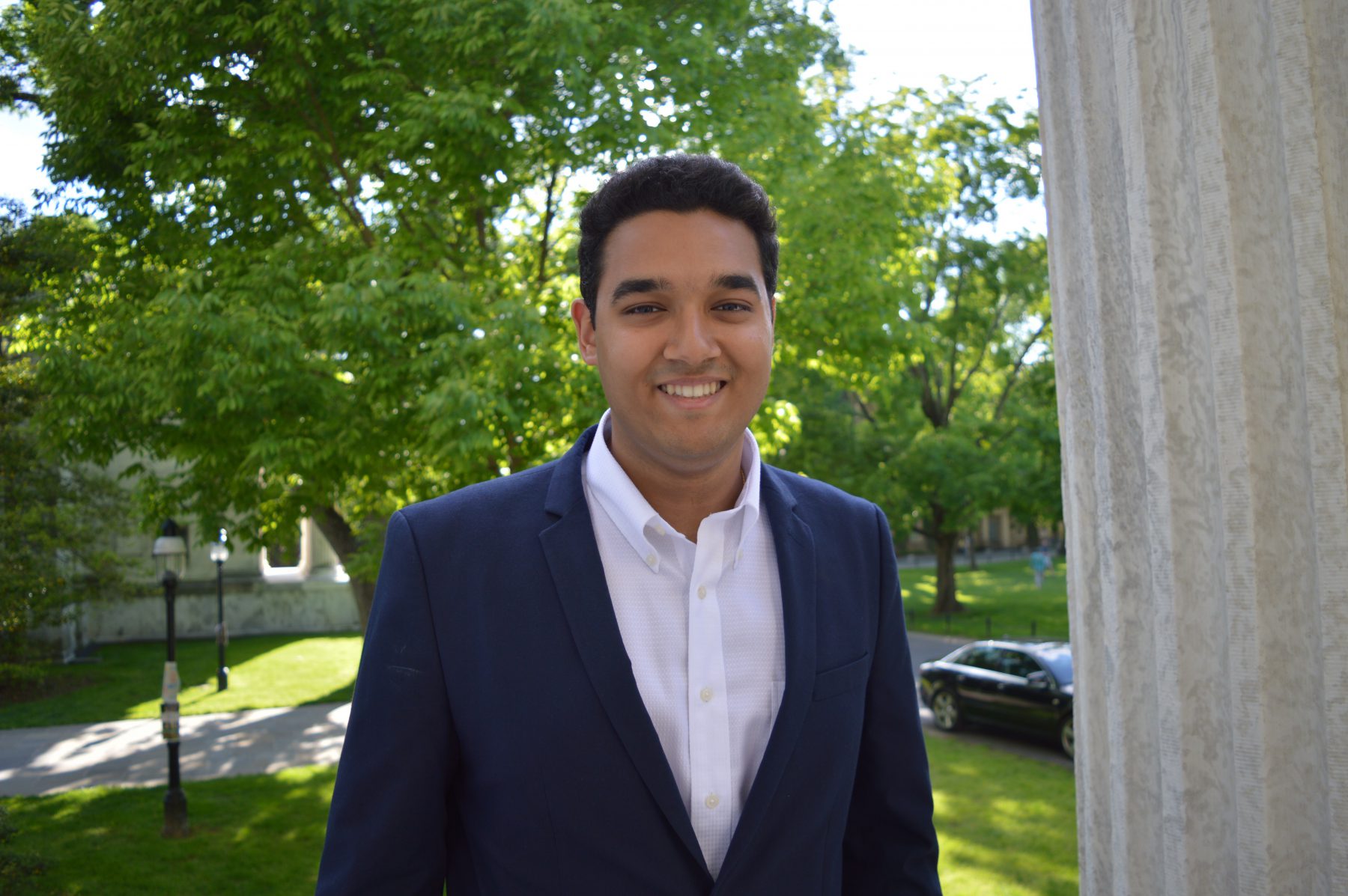 Karthik Ramesh
Winner of the Walter C. Sauer '28 Prize for "Parts of a Whole: Exploring Reshoring and Stickiness in the Apparel and Automobile Industries Following the Trump Tariffs."
Advisor: Gene Grossman
What's next: Karthik will start at McKinsey & Company in New York after a year at Tsinghua University, where he will pursue a Master's in International Affairs as a Schwarzman Scholar.

Karthik's thesis analyzes the employment effects of the Trump Tariffs in the automobile and apparel industries and finds that the Trump Tariffs had no significant effect on domestic employment in both industries.
---
Alexandra Rice
Winner of the Elizabeth Bogan Prize in Economics for "Constrained at Graduation: Evidence on the Effect of Undergraduate Student Loan Debt on Horizontal Occupation-Education Mismatch."
Advisor: Janet Currie
What's next: Alexandra will join McKinsey & Company in San Francisco, with plans to pursue graduate studies in the near future.

Alexandra's thesis examines the impact of student loan debt on the subsequent labor market outcomes and decisions of bachelor's degree recipients in the U.S. Overall, the results of her thesis suggest that the observed relationship between student loan debt and horizontal mismatch for STEM majors could be influenced by (1) the incentive to obtain a higher- paying job so as to repay debt more quickly and (2) the statistically significant and large wage penalties faced by STEM majors if they work in an occupation that is completely unrelated to their college major.
---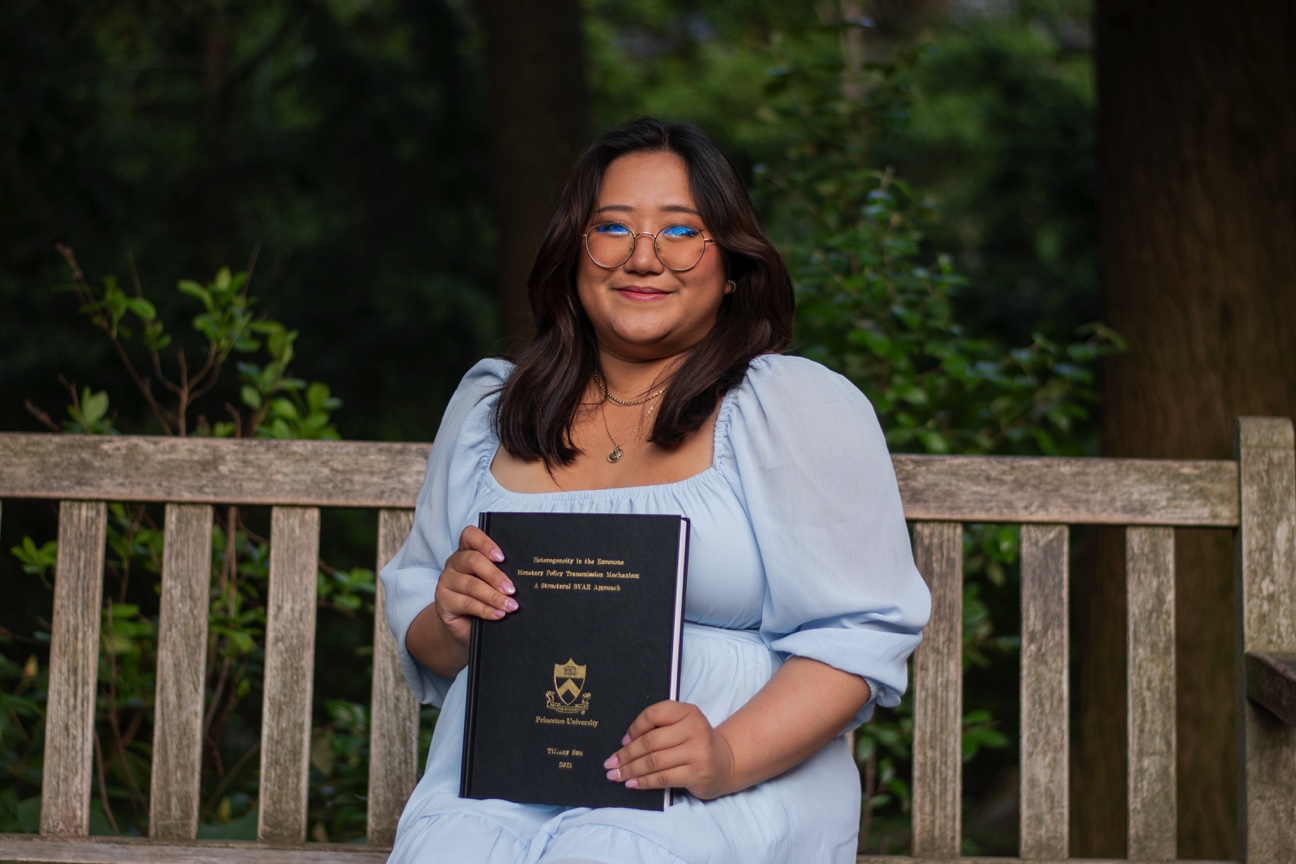 Tiffany Sun
Winner of the John Glover Wilson Memorial Award for "Heterogeneity in the Eurozone Monetary Policy Transmission Mechanism: A Structural BVAR Approach."
Advisor: Christopher Sims
What's next: Tiffany will join Citi's Financial Strategy and Solutions Group in New York.

Tiffany's thesis finds that the use of unconventional monetary policy and quantitative easing by the European Central Bank (ECB), specifically the large-scale Asset Purchase Program, moved through the monetary policy transmission mechanism in markedly different ways than did conventional policy measures. Specifically, the heterogeneity in transmission mechanism resulted in varying response strengths in the largest four nations of the European Monetary Union—France, Germany, Spain and Italy. In the pre-crisis and crisis periods, Germany had the strongest output response, and Spain the weakest; when data for unconventional policy measures were included, the strength rankings flipped, indicating differences in estimated output responses of the different policy regimes in the Bayesian model. The change in cross-country rankings of response strength across different samples cannot be attributed to the evolution of structural characteristics—industry mix, export share, wage and employment rigidities—in these countries, suggesting the existence of new channels of policy transmission.
Sign up to receive email alerts when we publish a new working paper.