June 29, 2022
Five Summer Reads from Princeton Economics Faculty
Summer is in full swing, and we're all looking for that next beach read.
This past year, Princeton Economics faculty published new books on topics that range from immigration to central banking to sovereign debt. Whether you're a graduate student or  just an avid reader hoping to learn something new, these books promise to deliver timely insights informed by the latest research.
Before you pack your suitcase, browse the list below. And for more research and ideas from Princeton Economics faculty, follow us on Twitter and Instagram.
---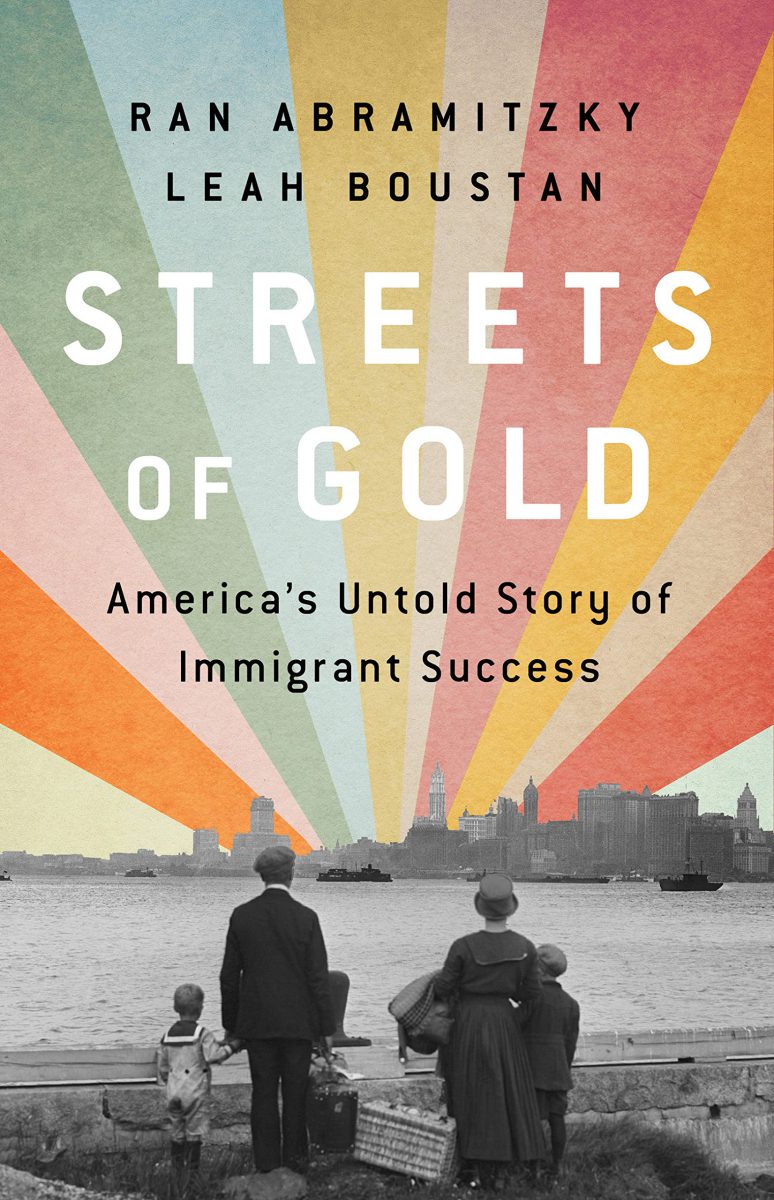 Streets of Gold by Leah Boustan and Ran Abramitzky
"This gem of a book, grounded on deep original research and made lively by moving personal accounts is an essential read," said Nobel Laureate and MIT Professor Esther Duflo of this new book on the economic history of U.S. immigration by Princeton Professor Leah Boustan and Stanford Professor Ran Abramitzky.

The book summarizes more than a decade of Boustan's and Abramitzky's research, using the tools of modern data analysis to present new evidence about the past and present of the American Dream and to debunk immigration myths fostered by political opportunism.

Learn More ›
---
The Resilient Society by Markus Brunnermeier
In "The Resilient Society," Markus Brunnermeier—director of Princeton's Bendheim Center for Finance—reviews lessons from the Covid-19 pandemic and argues that the only way to protect our social and economic institutions from climate change, cyberattacks, and other shocks to come is to build resilience and invest in mechanisms for bouncing back.

The book won the prestigious German Book Prize and was named one of the Best Business Books of 2021 by the Financial Times.

Learn More ›
---
The Economics of Sovereign Debt and Default by Mark Aguiar and Manuel Amador
This new book by Princeton Professor Mark Aguiar and the University of Minnesota's Manuel Amador provides a new theoretical framework on the key economics behind sovereign debt markets, shedding light on the frictions and inefficiencies that prevent the smooth functioning of these markets and proposing sensible approaches to sovereign debt management.

Written for graduate students and experts on sovereign debt, the book is an invaluable resource for researchers at any stage of learning.

Learn More ›
---
A Monetary and Fiscal History of the United States, 1961-2021 by Alan Blinder
This new book by Alan Blinder won't technically be available until the fall, but it is available for pre-order and too exciting not to include in the list.

In the much-anticipated book, Princeton Professor Alan Blinder draws on his deep first-hand experience to provide an authoritative account of sixty years of monetary and fiscal policy in the United States. Spanning twelve presidents, from John F. Kennedy to Joe Biden, and eight Federal Reserve chairs, from William McChesney Martin to Jerome Powell, it's an insider's story of macroeconomic policy that hasn't been told before.

Learn More and Pre-order ›.
---
The Handbook of China's Financial System, Edited by Wei Xiong, Marlene Amstad, and Guofeng Sun
Princeton Professor Wei Xiong edited this "authoritative guide to China's financial system" from 2020 that provides and in-depth look at central aspects of the system, including banking, bonds, the stock market, asset management, the pension system, and financial technology.

As the first book of its kind on China's financial system, it sheds new light on how the system developed, how it works, and the prospects and direction of significant reforms to come.

Learn More ›.